Love when experienced right is the best feeling in the world. Many women jump into relationships without any second thoughts. They love as if their heart has never been broken.
She loves with such intensity and depth it can make you feel like you could never live up to that kind of love, but truth is, if you allow her to freely express her love you will come to find out she makes an amazing girlfriend.
1. She Loves Hard
She knows no other way to love other than giving her all. She will love you for you and not what you have to offer. Her love for you will have no limits. Handle her heart with care and she will in return take care of yours.
2. She Will Never Betray You
She will cater to your mind, body, and soul. She understands what your past relationships put you through and all she wants to do is show you that she is different. She won't betray your trust.
Trust means everything in a relationship and you can trust her not to break it.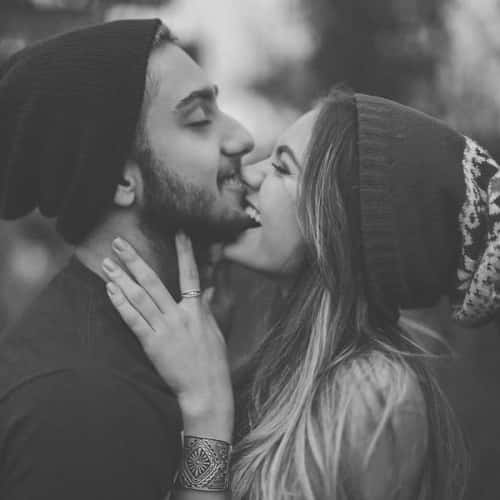 3. She Will Love You Flaws And All
Your flaws are perfect for the heart meant to love you. Let her love you just the way you are. As imperfect and unaccomplished as you might feel, she wants to love every part of you. Don't hide the parts of you that are broken, allow her to see and help you heal the areas in your heart that have been shattered.
4. She'll Be Supportive
Whatever your dreams and aspirations are she will always have your back. She will affirm and reassure you whenever you are feeling doubtful. She knows the importance of being able to speak life into her man.
5. She Will Spoil You
She will love you in ways you've never been loved before. It'll make you question if the ones before her even loved you. She will spoil you with affection and shower you will love. Nobody else will have her attention like you do. She will be all about you and making sure you are happy.
Love is pain and sacrifice. It's seeing the imperfections in someone and wanting them anyways. Love is choosing to serve someone without limits. Love isn't about finding the perfect person it's about realzing that an imperfect person can make your life perfect.
Every woman wants to love freely and in abundance. But she is at times forced to hold her love back due to the man in her life not treating her in a way that allows her to love him.
Put your pride aside and be the man that she needs and she will show you a love you have never experienced before.